January 20, 2021 in Washington, DC: Joe Biden gets inaugurated as the 46th president of the United States. The 78-year-old officially moved into the White House for the next four years. Singer Rihanna congraluated him the same day by sharing a very special picture online: She posted a shot out of her Harper's Bazaar spread for the September 2020 issue shot by Gray Sorrenti.
Rihanna is seen carrying out trash bags while wearing a shirt that reads "end racism by any means necessary". She captioned the picture with "I'm just here to help. #wediditJoe". Even Lady Gaga, who performed the National Anthem at the inauguration, liked Rihanna's tweet.
While Rihanna never publicly endorsed the Democrat, she made sure to always let Americans know about her opinion on his Republican counterpart. She sprayed "Fuck Trump" on cars at the Cadillac Ranch in Texas, stopped him from using her songs at rallys and made sure to engage her fans to vote.
Kamala Harris wearing outfit by Sergio Hudson; winner of Rihanna's show "Styled To Rock"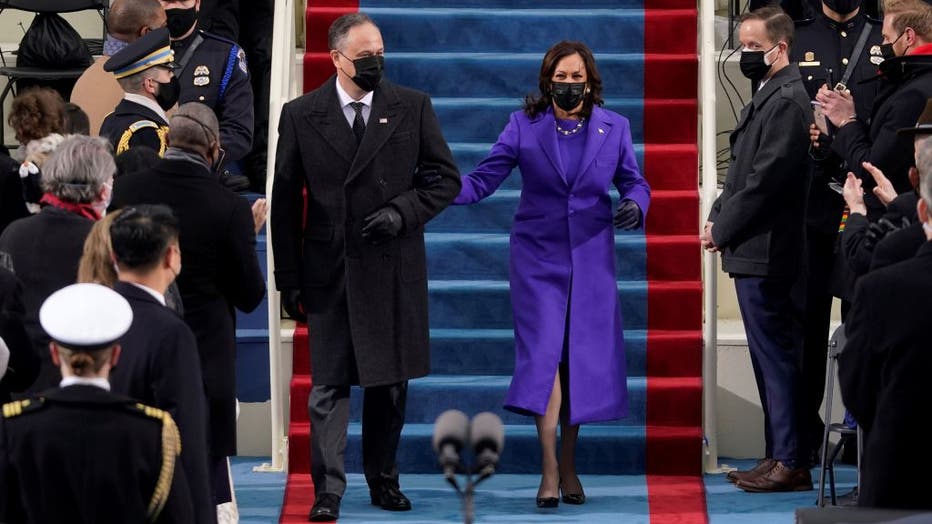 Meanwhile several sources report that Vice President Kamala Harris (56) wore clothes from Christopher John Rogers and Sergio Hudson during the inaugural events. Sergio, who designed her shoes, won Rihanna's US version of her designer competition show "Styled To Rock" (Bravo TV) in 2013.